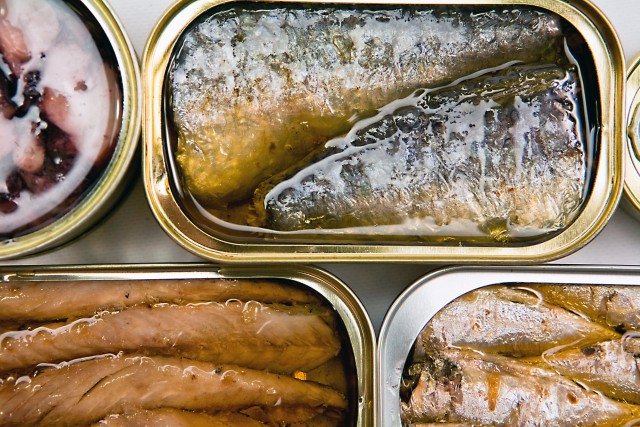 Crown Holdings has released its 2013 Sustainability Report that showcases the environmental benefits of steel food cans and celebrates the culture of sustainability that has defined the company from its earliest days.
The new report is the company's second review of developments in its sustainability efforts from an economic, environmental and social perspective.
It reports that in 2012, more than 1.3 million tons of tinplate steel – the equivalent of 21 billion steel cans – were recycled by the economy as a whole.
A package made of recycled steel reduces greenhouse gas emissions by 75% over a package made with new steel, with each ton of recycled steel saving 2,500 pounds of iron ore, 1,400 pounds of coal and 120 pounds of limestone, according to the Steel Recycling Institute.
The institute says through recycling in 2012, the steel industry saved the energy equivalent to power 20 million homes for one year.
"In addition to being 100% recyclable, steel can be used again and again with no loss in performance or quality, which contributes to the high recycling rate of steel food cans," said Hella Gourven, marketing manager, Crown Food Packaging North America.
"The European Union recently listed metal as a permanent resource in new legislation, recognizing that steel cans never need to be downgraded to less demanding uses after recycling."
Reflecting the fiscal years 2011 and 2012, the new report includes third-party industry figures as well as internal data showing progress across key metrics
The report also highlights:
Crown's support of the Cans Get You Cooking campaign, which builds on the insights from research that reveal consumers' strong, positive associations with canned food.
Launched publicly in February 2013, this fully integrated campaign is designed to remind consumers of the great benefits of cooking with cans, and showcase new and exciting ways to incorporate cans into everyday mealtime occasions.
The launch of the first annual Crown Chairman's Sustainability Awards in 2012 to recognize outstanding leadership at the company's manufacturing facilities in the areas of economic, environmental and social responsibility.
Examples include the company's Owatonna, MN food plant, which was noted for its development of a new method to reduce exterior wash coat concentrations by more than 18% and Crown's Nocera, Italy facility, which pioneered a program to reduce solvent consumption and hazardous waste emissions.
The report also notes new advances in lightweighting.
Crown's new rail technology for food cans allows thinner gauge metal to be used in the can without impacting performance.
Meanwhile, double reduced steel technology for food ends with new panel designs and score profiles provide thinner full aperture ends with improved openability.
The Association of European Producers of Steel for Packaging Steel says packaging today can weigh 40% less than it did 30 years ago.
This allows the company to produce more food cans and ends with less material and enabling more efficient use of resources by reducing energy consumption down the supply chain and transportation costs.