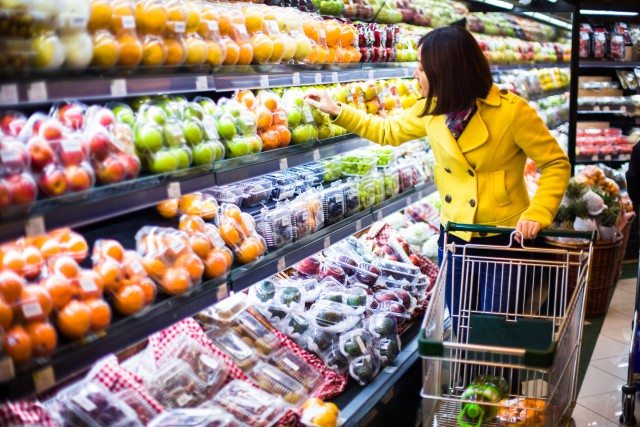 In 2013, the production volume of meat exceeded 80 million tons while that of vegetables surpassed 0.7 billion tons, according to a report by ChinaMarketResearchReports.com (CRI).
It states that the production volume of fruit, dairy products and aquatic products exceeded 0.15 billion tons, 20 million tons and 60 million tons respectively.
China produces a large volume of meat products and frozen food, but food quality declined mainly due to temperature changes in refrigerated transport.
By the end of 2013, the total capacity of cold storages barely reached 20 million cubic meters with less than 40,000 refrigerated vans, which is considered behind developed countries and developing, populous countries like India.
Market outlook
As a high-end sub-industry of the logistics industry, cold chain logistics will attract much investment in the coming years, says the report entitled Research Report on Cold Chain Logistics Industry in China, 2014-2018.
The e-commerce enterprises of fresh food grow, as e-commerce develops in China, which promotes the development of cold chain logistics.
In 2013, several e-commence enterprises in China entered the fresh food field, including enterprises such as Tmall, JD and Amazon, logistics companies such as SFbest from SFExpress, as well as those for fresh food like Shanghai Yiguo E-commerce and TooToo Farm.
CRI says the market size of fresh food e-commerce was approximately CNY 40-50 billion in China in 2013.
The compound annual growth rate is estimated to exceed 100% in 2014-2018.
It finds that few e-commerce enterprises of fresh food directly invest in cold chain logistics equipment due to the high cost.
However, CRI says the rapid growth of the market stimulates the development of the distribution network of cold chain logistics.
The home delivery service of e-commerce enterprises such as JD and Tmall will mainly depend on third-party cold chain logistics providers due to a lack established storage and logistics distribution system.
However, CRI finds e-commerce enterprises may look to establish self-operating cold chain logistics systems moving forward.
In China, cold chain logistics support home delivery services such as express delivery and less-than-truck-load logistics while other elements are used to manage assets of supply chain and third-party logistics.
Despite China's complex cold chain logistics, CRI says the industry is expected to develop rapidly as demand commodities such as food, medicine and cosmetics increases in the country.
Cold chain logistics
CRI defines cold chain logistics as the temperature-controlled system with an uninterrupted series of storage and distribution activities, which maintain a certain temperature range.
It is used to help extend and ensure the shelf life of products such as fresh agricultural produce, seafood, frozen food, photographic film, chemicals and pharmaceutical drugs.
Primary agricultural produce such as fruit and vegetables rots easily, which increases the operational cost of fresh food retailers, such as supermarkets and stores.
CRI says the shelf life of such produce can be more than doubled in a cold chain logistics system that functions well.
The loss of fresh food retailers will decrease by 30%-50% if the shelf life of perishable food such as fruit and vegetables is prolonged from one to three days.
The company finds food spoilage is the major cause of food safety issues and waste of resources.
Increasing concern about food safety stimulates the development of cold chain logistics, especially for meat, fruit, vegetables, aquatic products and dairy products.
The demand for the cold chain logistics in transport of vegetables, fruit, meat and other processed products increases as the standard of living in China improves, says CRI.