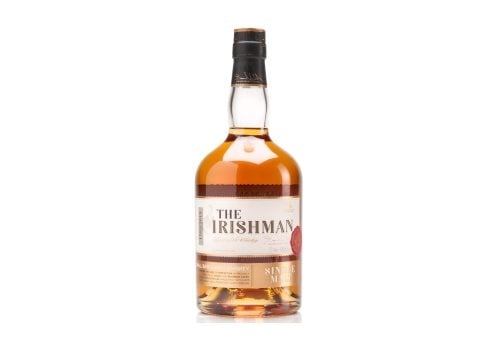 FINAT, the international association for the self-adhesive labelling industry, announced the winners of its 34th label awards competition at its annual FINAT congress in Monaco recently.
"To work and talk with the other experts provided a valuable opportunity to gain insights about the label industry and the people involved", said Mike Fairley, chairman of the judging panel.
"It's always challenging to determine which label is better than another, and why, but seeing some of the best labels that have been produced gives a valuable overview of just what can be achieved by those printers at the top of their game."
"To see and understand the amount of work, skill and effort that goes into producing a label with up to 12 print and process stages is quite stimulating," he said.
"Having said that, a label in just two or three colors or processes can be just as dynamic an impact."
Best show and group winner
UK-based Multi Labels' The Irishman Single Malt label received the Best in Show and Printing Processes Group winner awards.
At first glance this label looks simple to produce but there was a generous use of delicate gold hot foiling especially in the signature and reversed out areas.
About 10 colors were used to achieve the finished result along with embossing and varnishing in a single pass, demonstrating the degree of control required to produce the label.
Flexo and screen processes were also used to produce the label.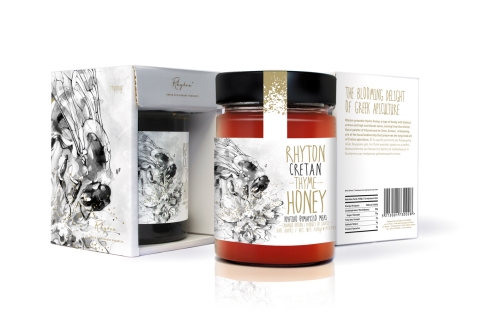 Food product wins award
Cabas' Greece for Rhyton – Cretan Thyme Honey product won the marketing and end-use group award.
The label is produced using letterpress printing on a pearlescent polypropylene in two Pantone colors and a matt varnish.
FINAT says the intricate illustration in the middle of the label depicts the moment when the visiting bee is collecting the pollen for making honey back at the hive.
The honey is only found in Chania Land in Crete, Greece.