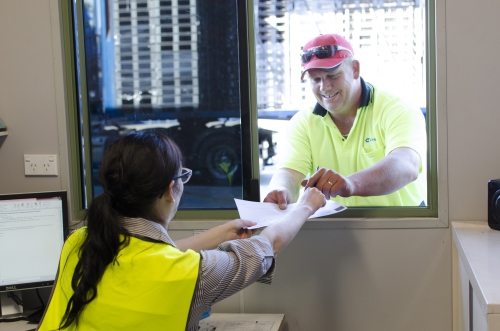 CHEP Australia, provider of pallet and container pooling services, has launched an email alert designed to notify a CHEP user when a correction/reversal has been performed on their account by a trading partner.
The company says this feature would help to reduce equipment losses, aid customer account management processes and improve trading partner relationships.
Equipment pooling in Australia
Equipment pooling, such as a pallet pool, is the shared use of standard pallets and containers by customers who collectively benefit from the network scale of the pool, versus trying to manage reusable equipment individually, according to the company.
In addition, pooling enables companies to reduce capital expenditure and improve day-to-day supply chain operations.
Managing changes in transactions
Transactions may be corrected or reversed by a trading partner for various reasons, including queries on dates, equipment type or quantity.
Investigating and confirming corrections and reversals can be time consuming if not done quickly, and unresolved transactions can lead to disputes between trading partners.
"When our customers told us that this was a challenge for them, we developed system that provides a daily email alert containing a report of correction and reversal activity relating to their account," customer experience manager ANZ Mark Harvey tells Food News International.
"The alert benefits those who participate in CHEP in Australia's transfer hire model of equipment pooling."
"When companies transact using manual dockets, corrections and reversals made are not visible until an invoice arrives, which in some cases may be up to a month after the transaction occurred," says Harvey.
"Investigating and confirming correct data for transactional corrections or reversals after a period of time can be a challenge for trading partners."
"Those using the computer-based management system, Portfolio Plus, but who do not log into the system daily, will have greater visibility of these transactions impacting their account via the email alert."
"In this way, our customers can manage corrections or reversals sooner and avoid potential disputes with their trading partners. The functionality is available for all our users to 'opt-in' to."
Pilot system
A pilot daily alert, launched in March 2014, sought to address these issues.
At the pilot phase, companies who use electronic control systems can access correction or reversal information that impacts their account online.
Other customers may not become aware of the correction or reversal until they receive their CHEP invoice, which in some cases may be up to a month after the transaction.
A delayed awareness and response to corrections or reversals can make it harder to resolve these transactions and can turn into disputes between trading partners.
Anticipating issues, new possibilities
CHEP says the alert is designed to address these issues before they arise.
"We wanted to ensure the alerts were timely and not cumbersome for efficient and effective follow up by trading partners. The solution offers daily reports that provide details on corrections or reversals initiated by a trading partner," says Harvey.
"As a result of this new functionality, I am able to action any correction or reversals raised against my account prior to invoice," says Heather Daly, pallet controller with PPG Industries.
"If utilised correctly, this function can potentially open up lines of communication with trading partners that previously did not exist, and supports a healthier pallet management."
The company said CHEP users in Australia can call its customers service team to activate the alert service in two working days.