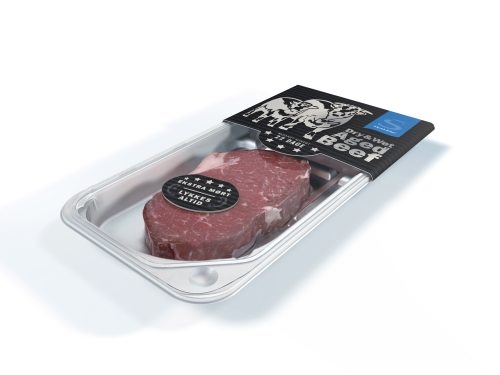 SEALPAC presents TenderPac, a two-compartment packaging system that prevents drip-loss in packaged fresh foods, at interpack 2014 from May 8 to 14, 2914 at Dusseldorf, Germany.
The patented solution separates the product from the common drip-loss that occurs during transport and storage.
A vacuum reservoir, the ActiveStick, collects this drip-loss and provides dry and appetizing storage of the fresh product.
This significantly reduces the oxidative degradation process, which is normally caused by the residual oxygen in the product.
Originally developed as a thermoformer solution, the system is now also available as skin pack on SEALPAC traysealers.
It is sealed with the InsideCut system and supplied with the EasyPeelPoint opening aid.
The tight film, which fits the product like a second skin, prevents the product from slipping if presented vertically at retail.
The EasyPeelPoint system enables the easy opening of the pack.
TenderPac not only brings extended shelf life, it also ensures that the packaged product retains its structure, flavor and cooking properties.
The packaging system is available both as flexible film application on SEALPAC's RE-series thermoformers, and as TraySkin application on the company's A-series traysealers.