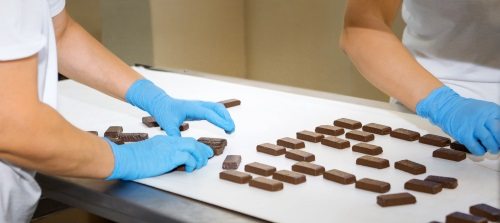 The European technical team of IMCD Food & Nutrition presented a Belgian praline at Food Ingredients Europe in November 2013 in Frankfurt, Germany.
The confectionary treat contained an aerated, allergen-free praline filling, which is made in partnership with a Belgian praline manufacturer, using its facility to complete the product with high-quality chocolate.
The praline was made as an universally appealing and commercially marketable across as many cultures possible.
"This product is the result of major ingredient innovation together with a passion for recipe development, application understanding and knowledge of the latest market trends. Attracting the attention of patissier chefs, product developers and marketers, IMCD will continue to demonstrate the added-value it can bring to its partners," says technical manager Michel Faes.